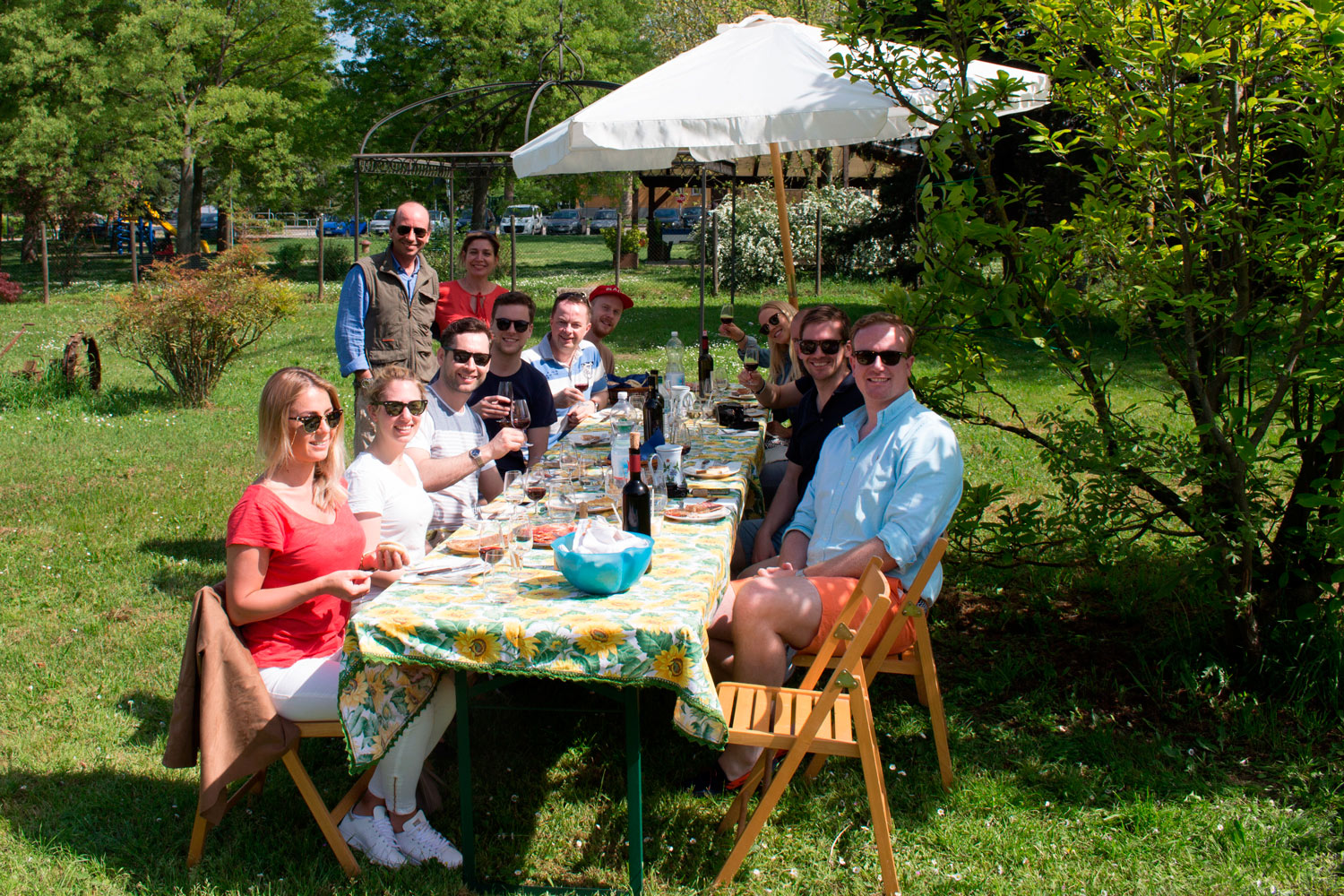 Norwegian tourist at our winery
We were pleased to welcome a group of Norwegian people from Amnet web solution provider.
We've told our story, our work and guests were very interesting and experienced,
as foreign tourists always are.
We offered them a special food and wine match: Mortadella Bologna DOP and Pignoletto frizzante DOCG,
Ben Ti Voglio 2015 DOC with eggs quiche, and Corrado DOC 2015 with Parmigiano Reggiano aged 36 months.
Castel Zola rosso DOC 2015 was combined with Tigelle and cold cuts. And to conclude, Castel Zola bianco with "sapa".
It's been a wonderful sunny day.
We hope our new friends will remember this day or at least the emotion of spending a
couple of hours with a typical Italian farmer family.