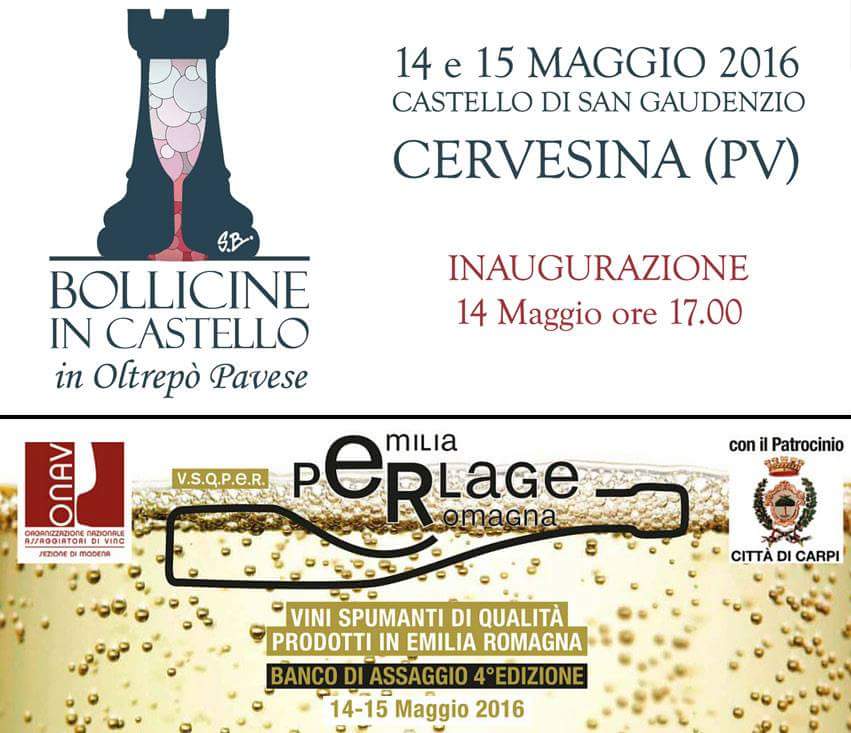 Last week-end we participated in two "sparkling" events: "Emilia Romagna Perlage" in the beautiful setting of Palazzo del Pio in Carpi (Modena) and "Bollicine in Castello" at Castello di San Gaudenzio in Cervesina (Pavia) with our Pignoletto Frizzante and Spumante 1877.
Again, visitors gave us a good feedback on our work, which gives more energy to continue like this.
Thanks to ONAV Modena and Vinoé for inviting us. See you next year!