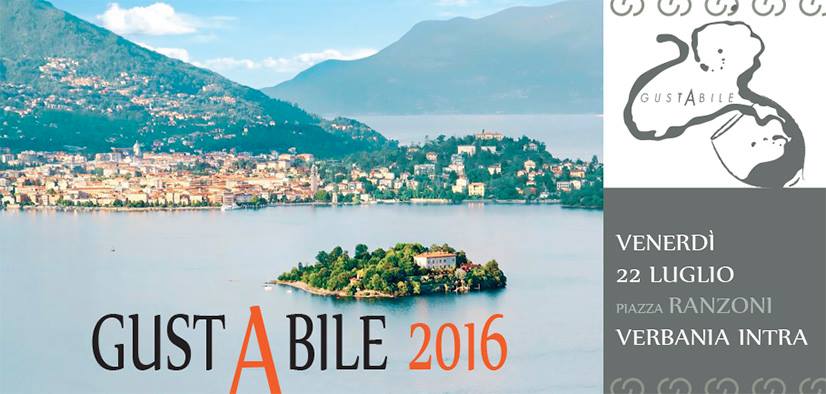 GustAbile 2016
On Fri 22 July we will participate in the 5th edition of GustAbile, the finest food and wine charity event. Verbania offers this special event on good food and fine living in the beautiful landscape of the Alps and Lake Maggiore. This location is close to the most important area in cheese production of the North of Italy. For this, the finest cheeses will be offered for tasting in combination with the wines made by the producers attending the event. Lodi Corazza will offer: Pignoletto frizzante 2015, Zigant 2015, Barbera 2015 and red and white Castelzola wines, vintage year 2011 and 2012.
The Piazza, food and social welfare are the three ingredients of GustAbile. This year the social aim is to raise funds for WELFARE COMUNITARIO OVERAGED: LA COMUNITA' DEL VCO CURA LA PROPRIA CITTADINANZA,  a revolutionary project aimed at helping non-self sufficient elderly people promoted by the Community of Verbano-Cusio-Ossola.
Come and visit us in Piazza Ranzoni, Intra, Verbania from 7pm.