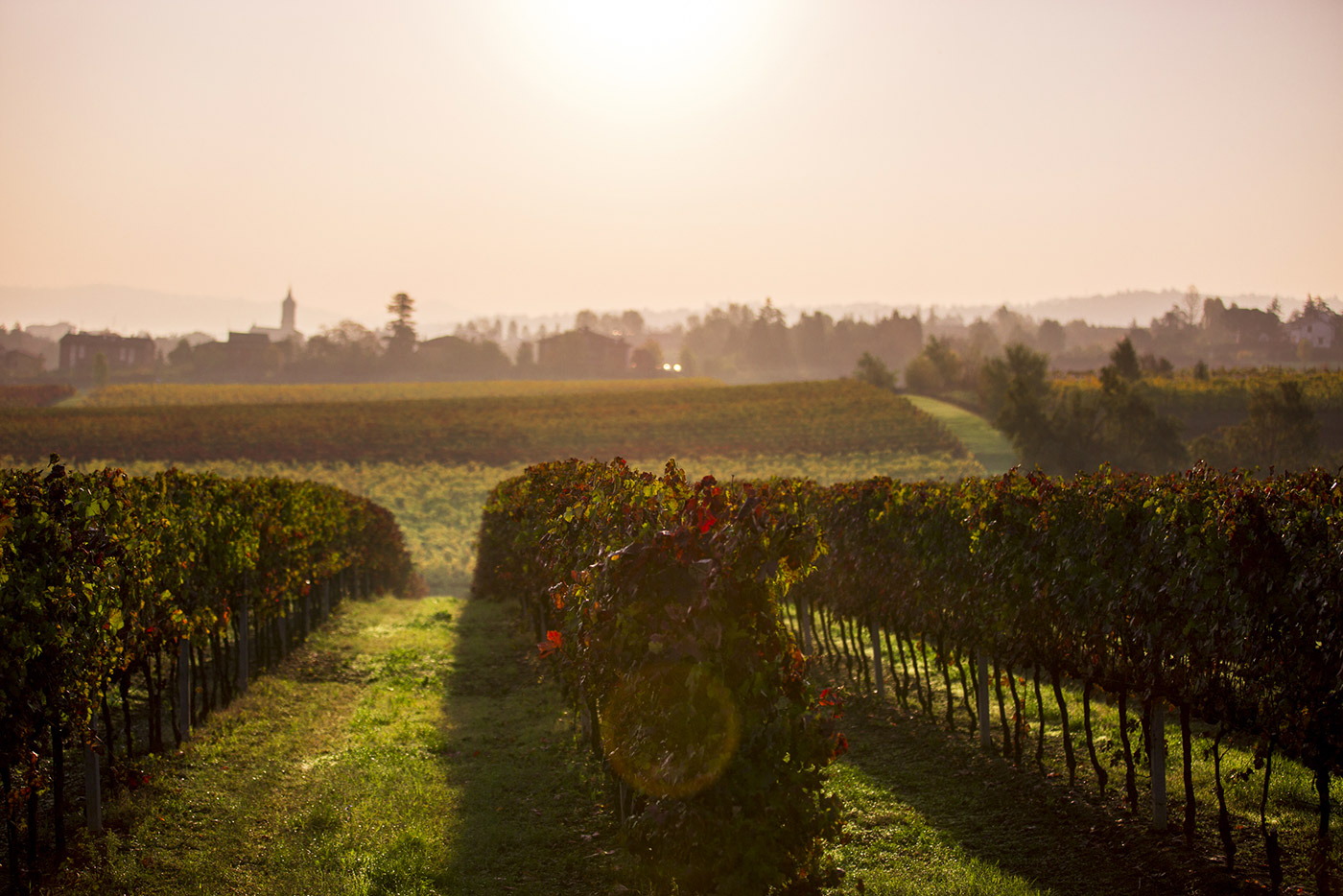 Grape harvesting 2016: Our feedback…
Vintage 2016 has been a dry season like in the last 15 years, typically, with rains only in April and May, except for year 2014 which was very rainy.
Luckily, the preceding winter was not so cold, with no snow, it did not rain until late February. So, we could benefit from spring rains, which were very useful. We worked the soils, such that water could get to the vine roots, and had saturated clay for a good water and nutriment supply until August, when rain would come again.
Grape harvesting started at the beginning of September. First, we harvested Grechetto Gentile and Barbera grapes for Spumante, followed by Grechetto Gentile grapes for our new sparkling Pignoletto CDO and sparkling Barbera.
Grapes ripened slowly due to strong changes in temperature in mid-May (even by 20°C) between day and night. This forced us to stop harvesting many times and wait for some essential ingredients: sugars, anthocyanins, tannins and well-ripened skins, while fresh grapes were crushed and fermented without considerable cooling operations.
As a result, aromas and scents are the most characterizing elements of this vintage, as you can feel in our Sauvignon-based Ben Ti Voglio wine. Also, tartaric stability seems very good, meaning that wines will stay young for a long time, and alcohol content is good. In other words, it's been a very balanced vintage, which will enable us to have our central wine Pignoletto Superiore " Zigant" ready in March.
Corrado and CastelZola were harvested in mid-October, thanks a fresh Autumn sun. This mild sun did not burn grapes. On the contrary, it developed colours in grapes, thus enabling us to extract more substances and colours in the maceration processes. So, from this vintage we expect more structured wines with their usual elegance.
Achieving balanced wines is our main objective, and this year it's been very easy. We have a large variety of different wines resting in the winery. We only have to use and mix them in best way and let them rest for the TIME THEY NEED.
Cesare and Silvia