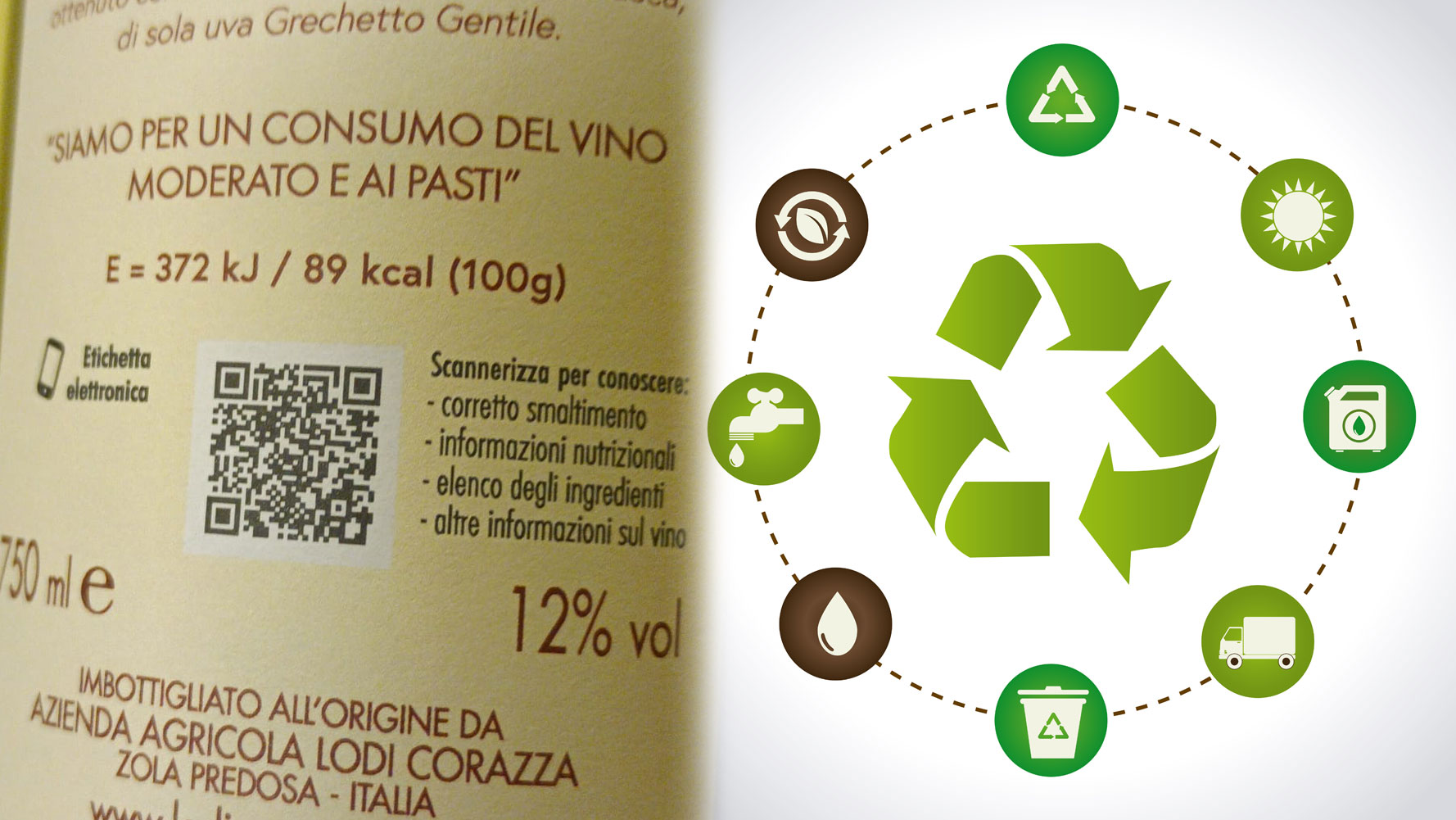 After 2023's first bottling processes, labels to our wines have been modified.
In fact, a new regulation is now in force (Legislative Decree dtd September 3, 2020, no. 116, which implements UE 2018/851 Directive on Wastes and UE Directive 2018/852) whose goal is to help consumers to recycle glass, cap, and seal correctly and which states that now it is compulsory to show consumers the calory intake. In practice, now bottles have a "speaking" label, which will provide consumers all information required for the correct recycling of all the components of our bottles, after their usage, by means of QRcode scanning.
Please check relevant regulations in force in your Municipality/town/City.
Semi-sparkling Pignoletto "Frizzante" vintage 2022 is finally ready for sale!
Besides the above regulations, let us say it is bottled after 5 months of slow fermentation sur lies, and despite grapes were subject to one of the hottest harvests ever, it is so fresh, we'd love you to taste it!
Why? Pignoletto grape variety like all the native grape varieties can adapt to climate change.
Now, we look forward to a new season to start…. And see what happens!
Cheers everybody! Salute!